(PHOTOS) President Ruto's US trip
In his visit to the United States, President William Ruto embarked on a mission to foster international partnerships and agreements that promise to shape the nation's future.
The President will return home with the first ever NBA deal for Kenya, aimed at delivering basketball development programs in the country.
This agreement promises to unearth raw talent and elevate the sport's profile in the country.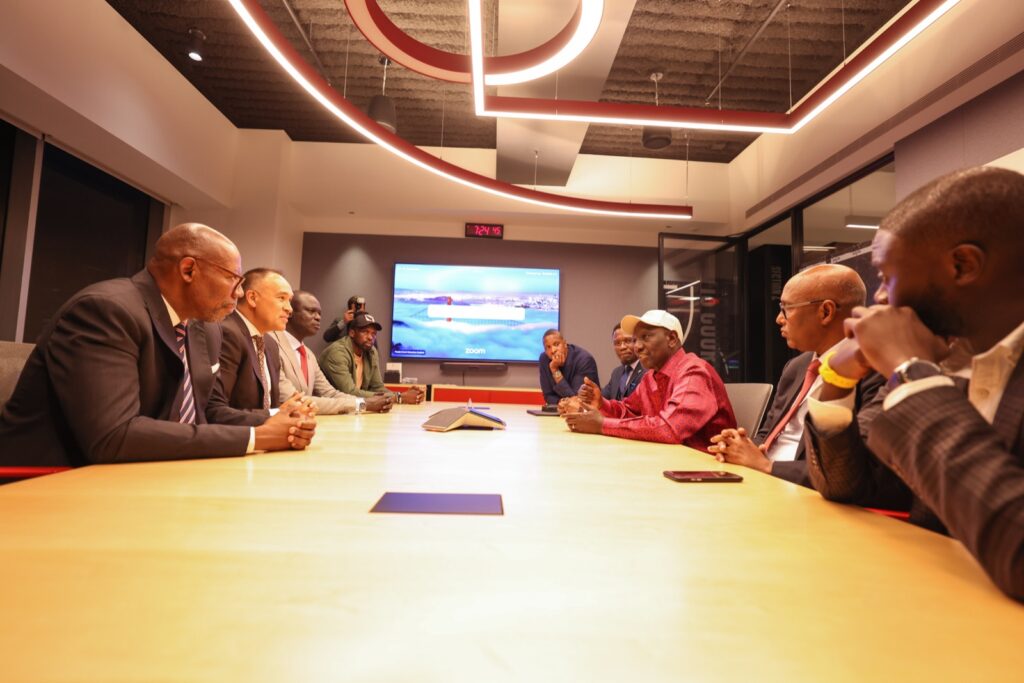 His journey then led him to the bustling city of New Jersey, where he chaired the opening of the Swahili Village, an establishment owned by Kevin Onyona. The event was a celebration of Kenyan culture and cuisine and marked a significant moment in promoting cultural exchange.
From the East Coast, Ruto journeyed west to Silicon Valley in San Francisco, where he attended an Investment Forum. This platform allowed him to engage with tech giants and explore opportunities for technological advancement and investment in Kenya.
Addressing the United Nations General Assembly (UNGA) was a pivotal moment in Ruto's visit. He emphasized the need for debt relief or deferred payments, along with an enhanced use of carbon credits to support Kenya's sustainable development goals.
One of the standout achievements of his visit was the signing of an Electric Buses Deal worth a staggering 8.7 billion dollars with the CEO of MCC, Alice Albright. This landmark agreement promises to revolutionize Kenya's public transportation system while contributing to a greener future.
Further cementing Kenya's commitment to sustainability, Ruto co-chaired the UN Sustainable Development Goals Dialogue on Applying Science & Technology Innovation. This dialogue aimed to harness innovation to tackle global challenges.
The President also engaged in crucial diplomatic talks with world leaders. He held bilateral talks with Ukraine President Volodymyr Zelenskyy, discussing matters of mutual interest and cooperation.
In a bid to explore green energy possibilities, Ruto met with the President of Switzerland, Alain Berset. Their discussions promised to advance Kenya's efforts in renewable energy sources.
Healthcare cooperation was on the agenda during Ruto's meeting with Cuba President Miguel Bermudez. The potential for collaboration in the healthcare sector holds great promise for both nations.

Turning his attention to trade and logistics, Ruto engaged in talks with the President of Kazakhstan, Kassym-Jomart Tokayev. They discussed strategies for grain exports and logistical cooperation.

The President didn't neglect the home front either, as he met with the President of Portugal, Marcelo Sousa, to discuss technical support for Kenya's textile industry, opening doors for economic growth.

Furthermore, Ruto met with the President of the Dominica Republic, Luis Abinader, and signed agreements that strengthened ties between the two nations.

Throughout his visit, Ruto made significant stops to connect with corporate leaders and innovators. He engaged in discussions with CEOs from tech giants like Apple, Intel, and Google, along with executives from renowned brands like Levi Strauss, GAP, and Nike.

Visiting SpaceX and StarLink factory in Los Angeles, Ruto explored the realm of space technology and connectivity. He met with influential figures in the entertainment industry, including the President of Invention Studios and the CEO of Grammy Global Venture.

Political diplomacy was also on the agenda, as Ruto held talks with Senator Chris Coons in New York, enhancing Kenya's political relationships.

Ruto's engagements extended to influential figures in the business world, including the UAE Minister for Industry and Advanced Technology, Sultan Ahmed Al Jaber, and Microsoft Founder Bill Gates.

On the international front, Ruto engaged with leaders from Albania, Slovakia, Denmark, Sweden, and Gambia, fostering relationships that promise to strengthen Kenya's global presence.

Last but not least met with the President of the World Bank, Ajay Banga, solidifying Kenya's position in international financial circles

||